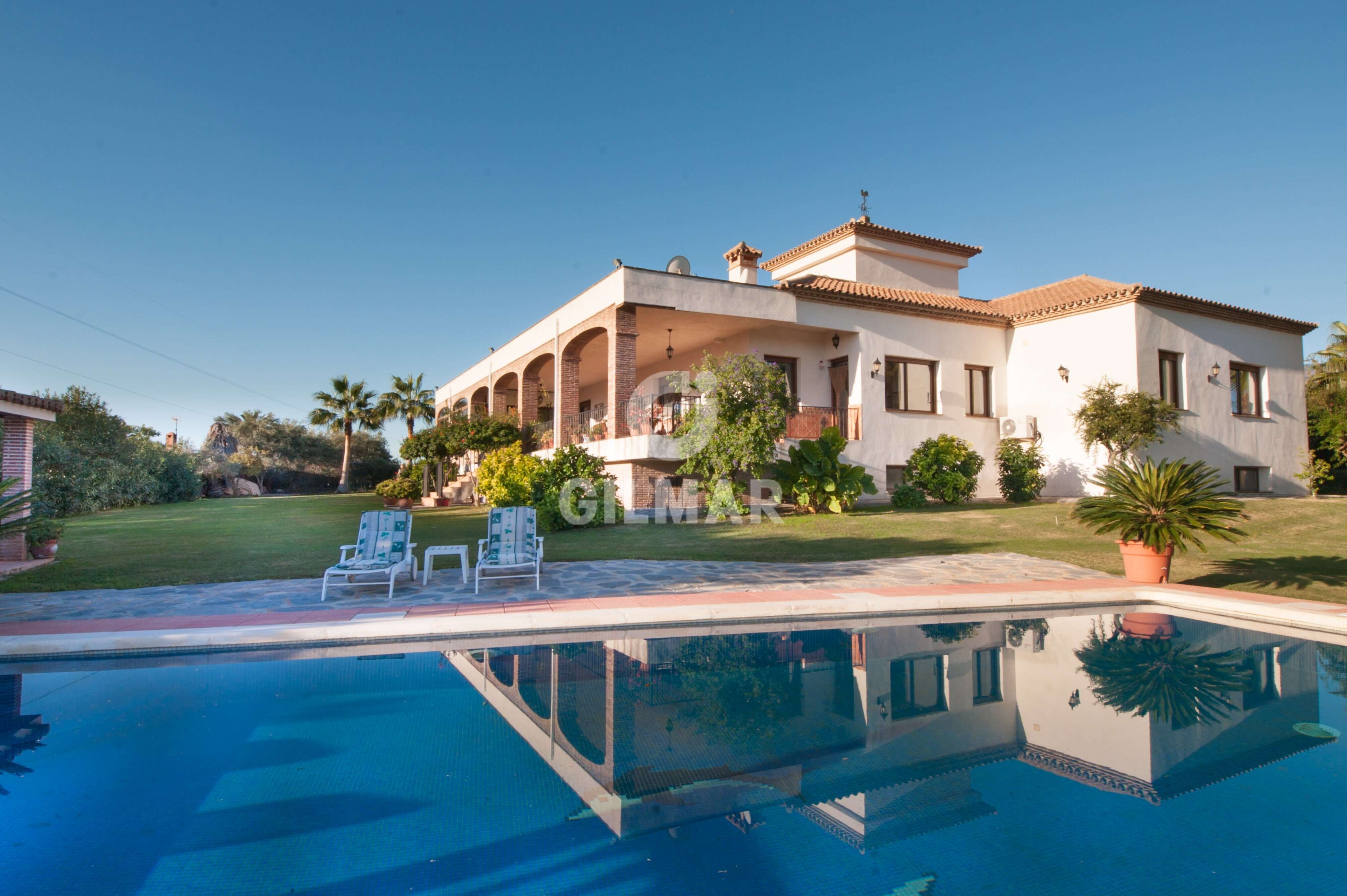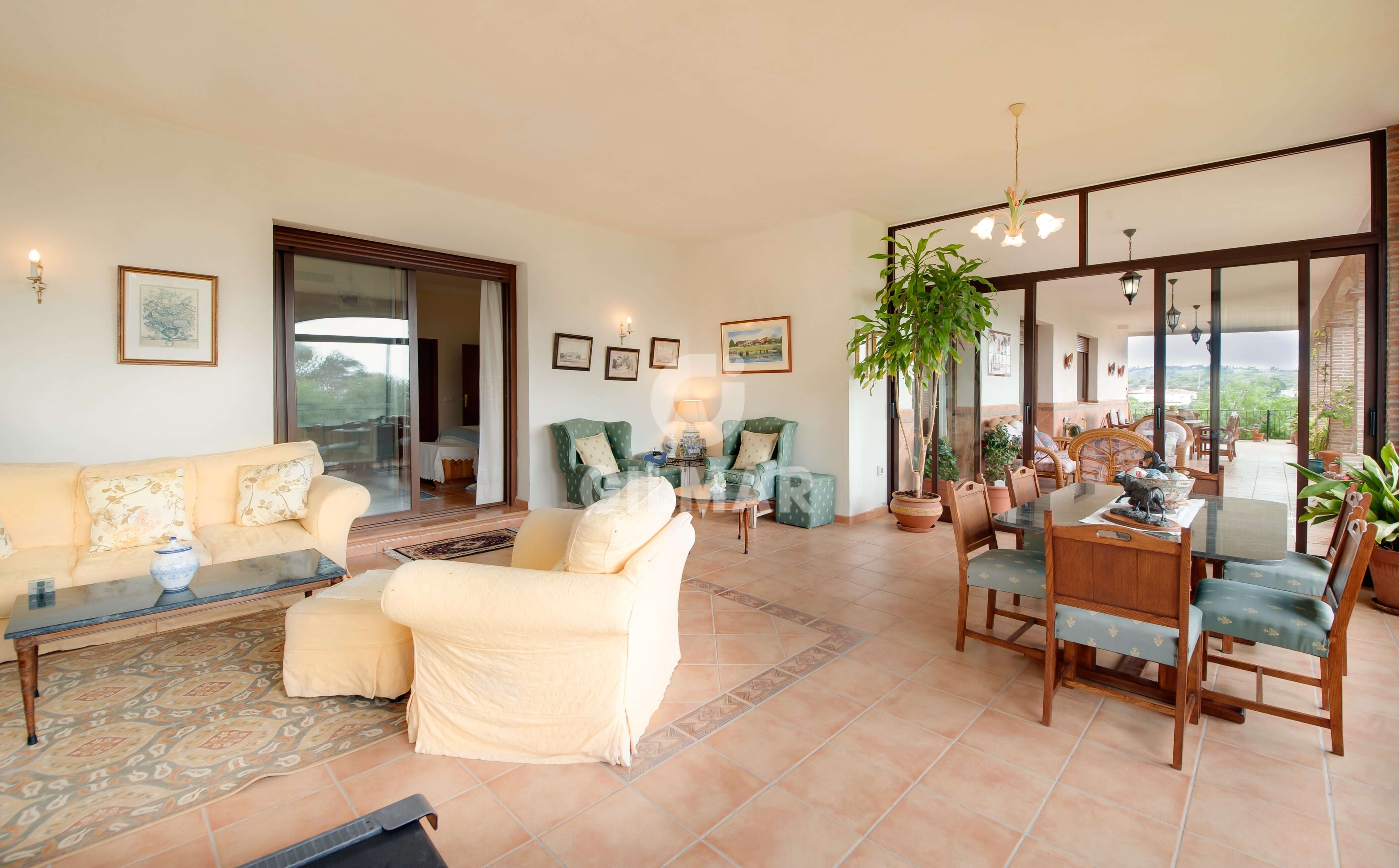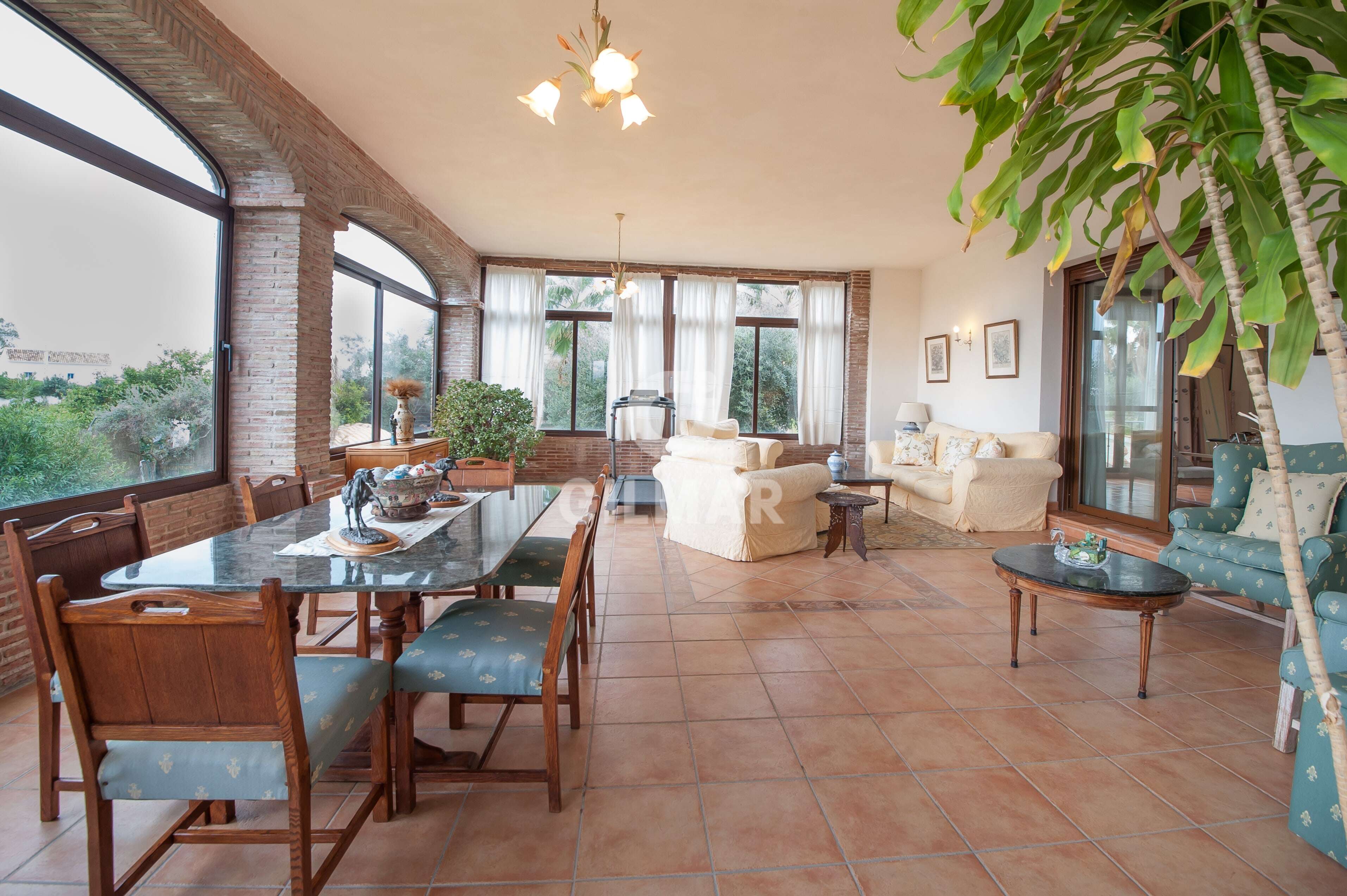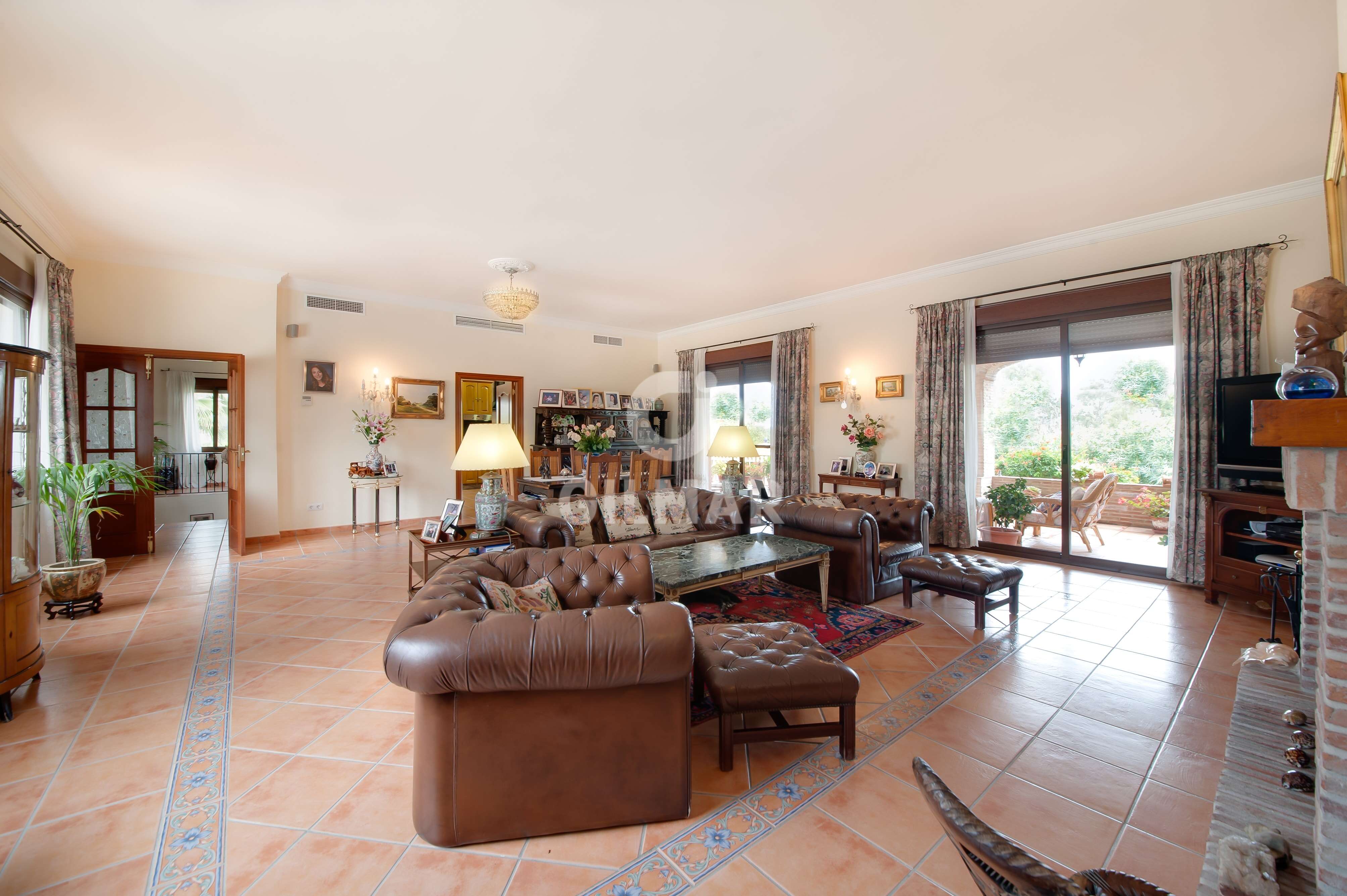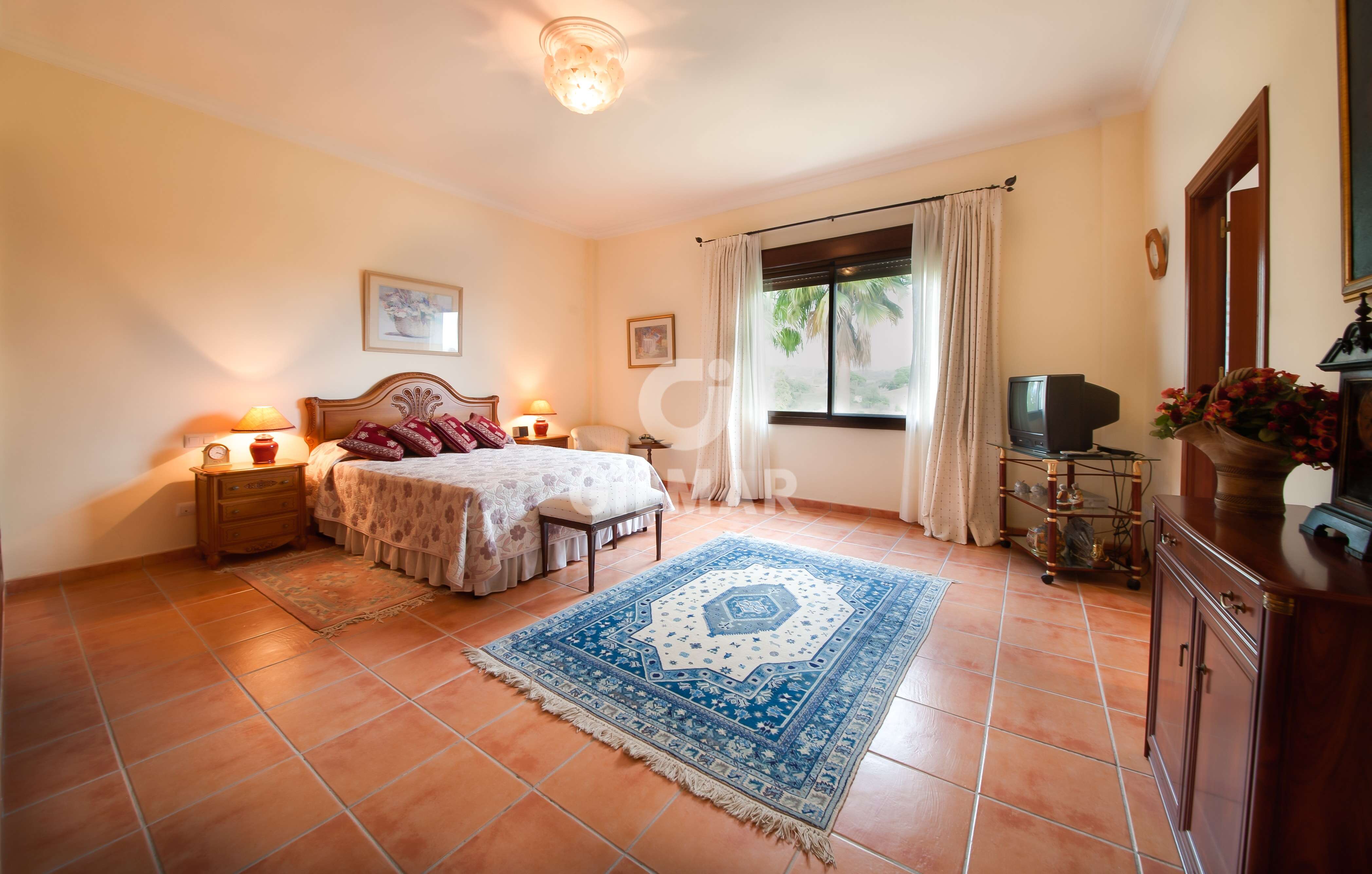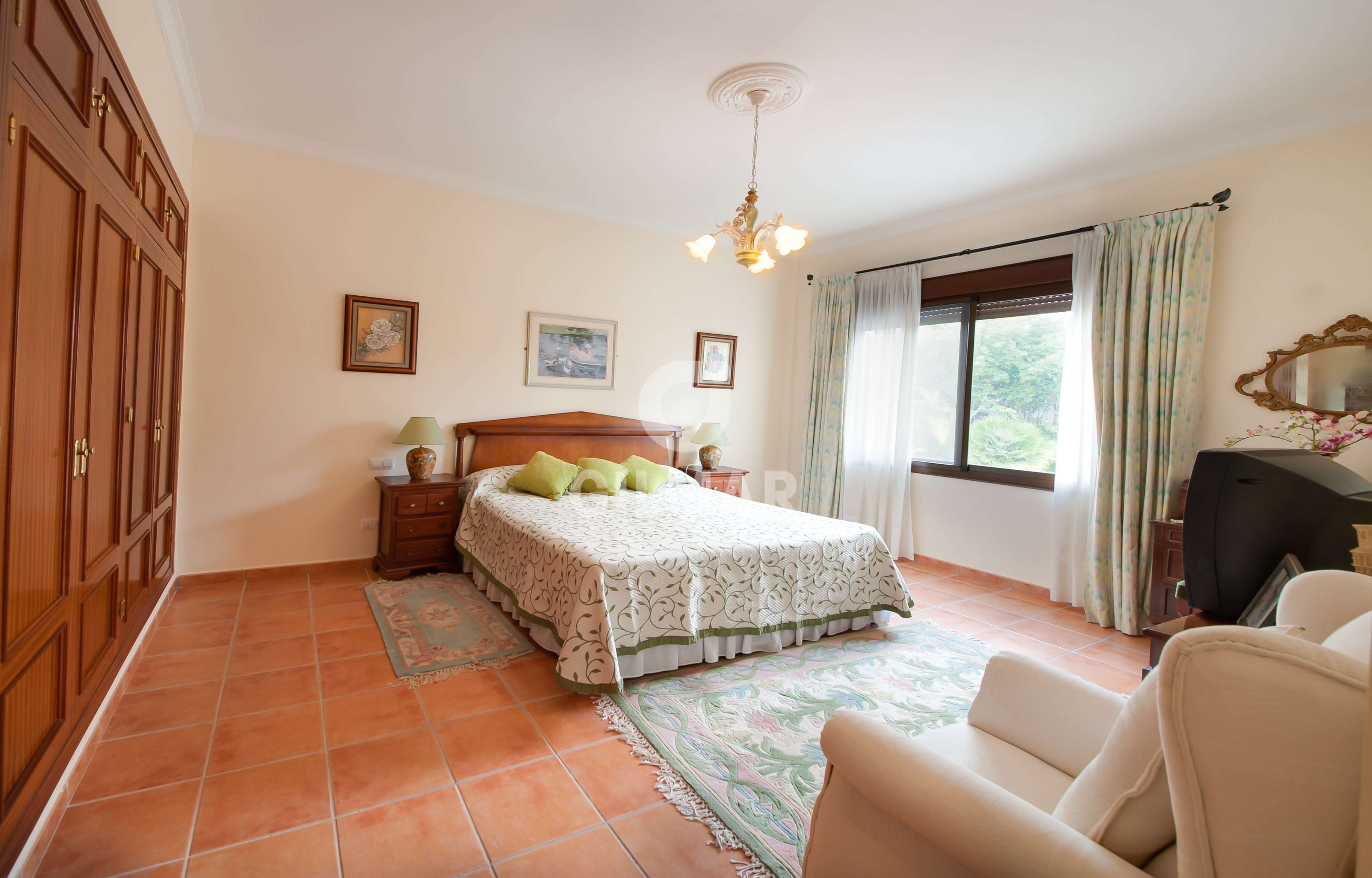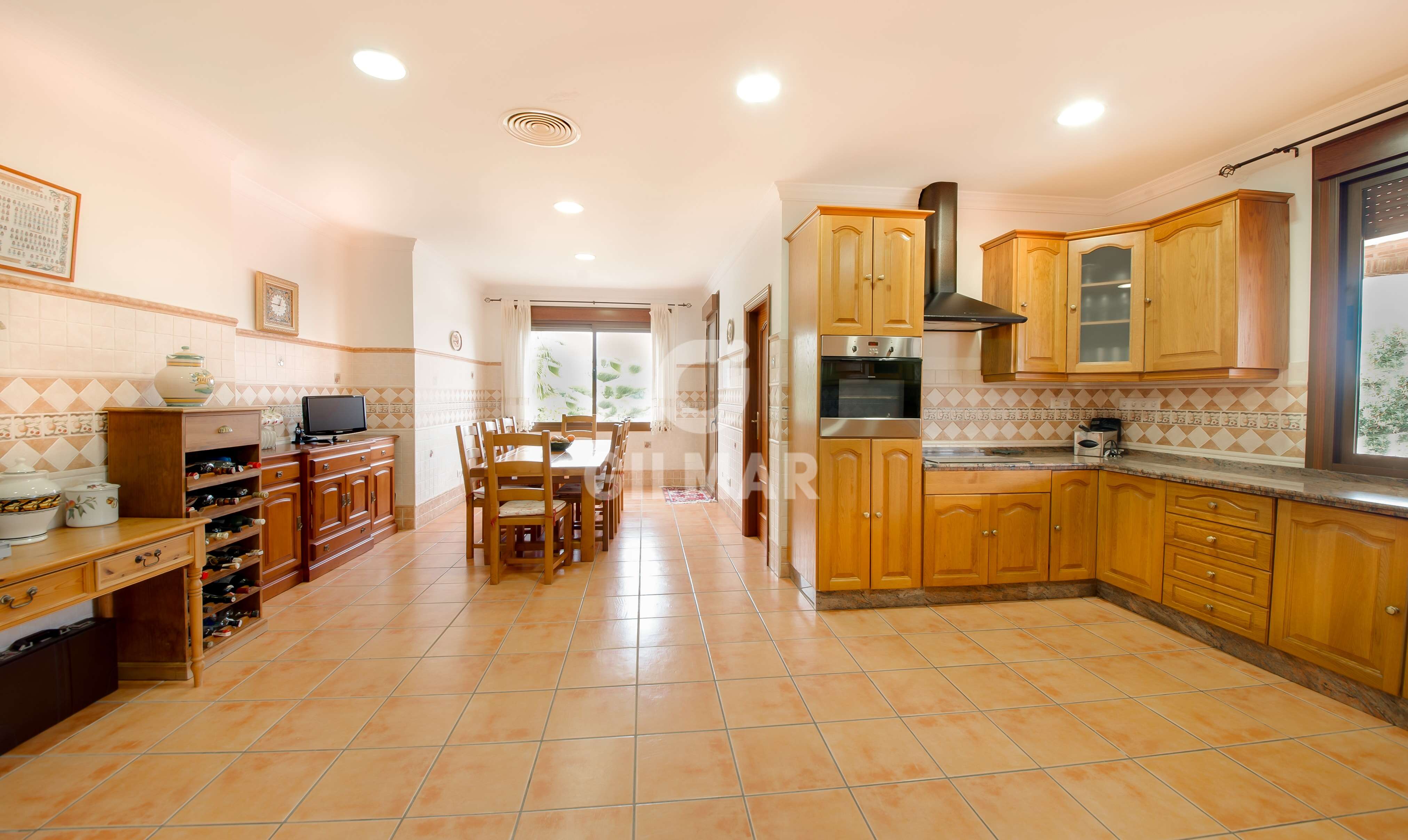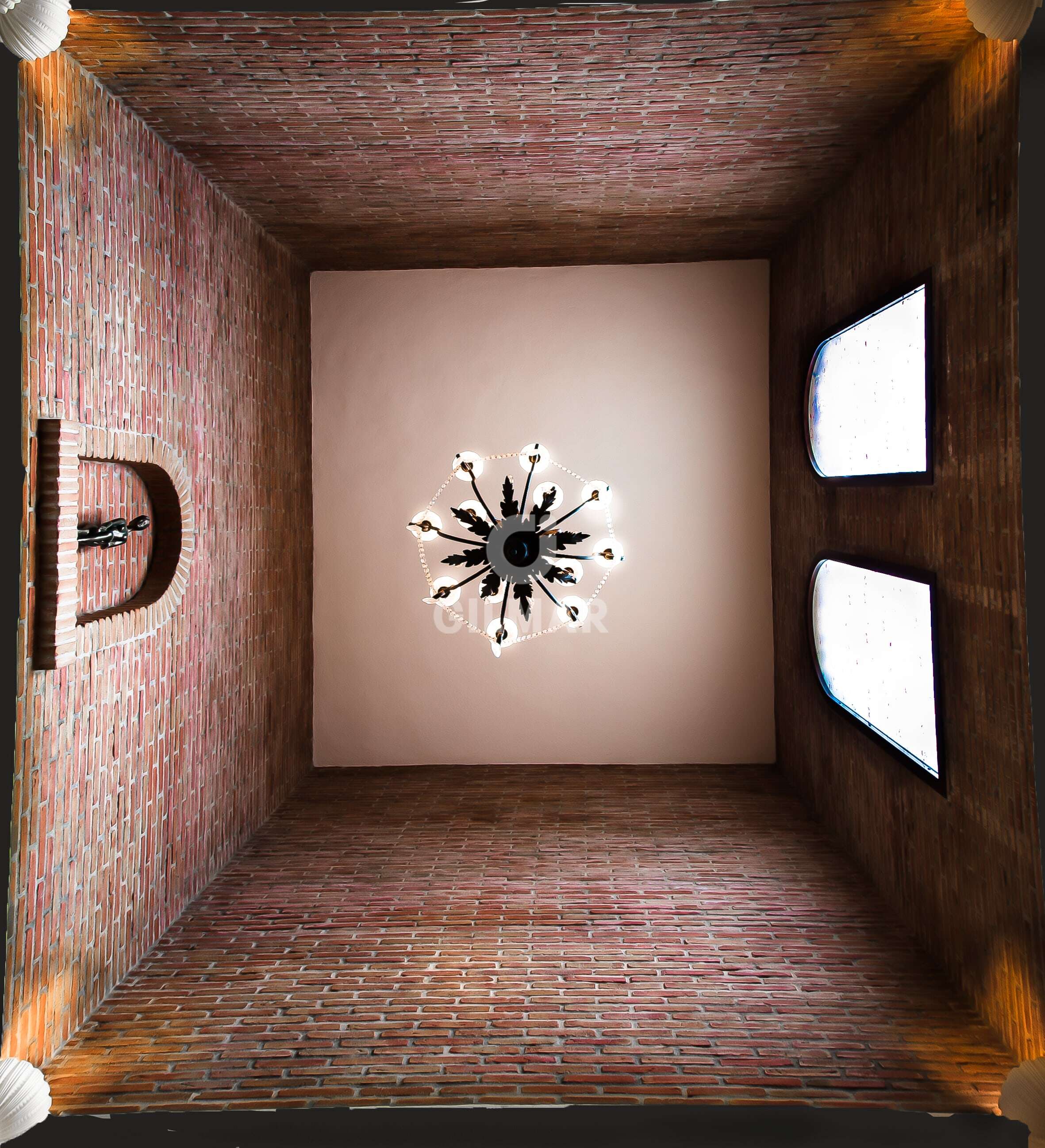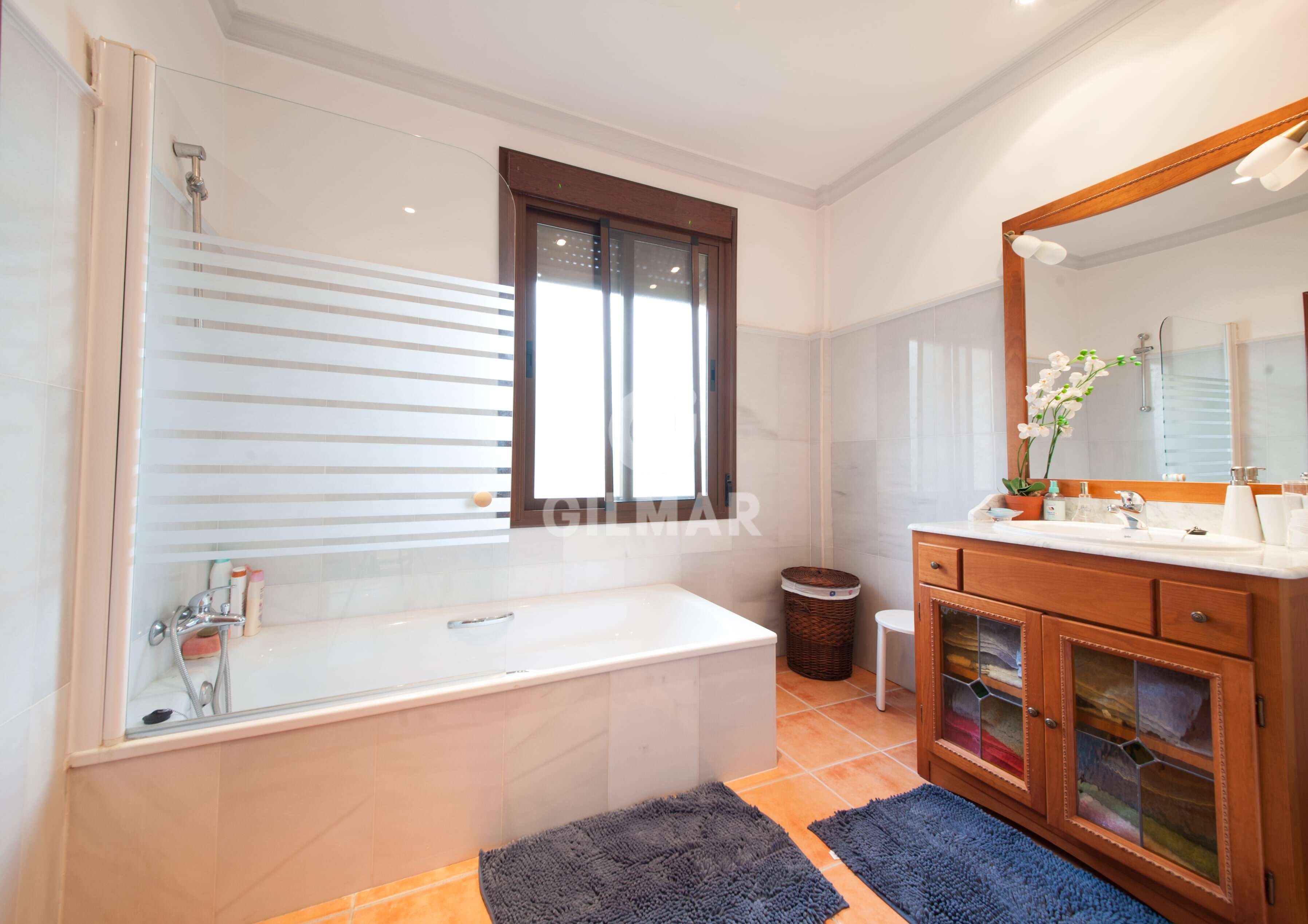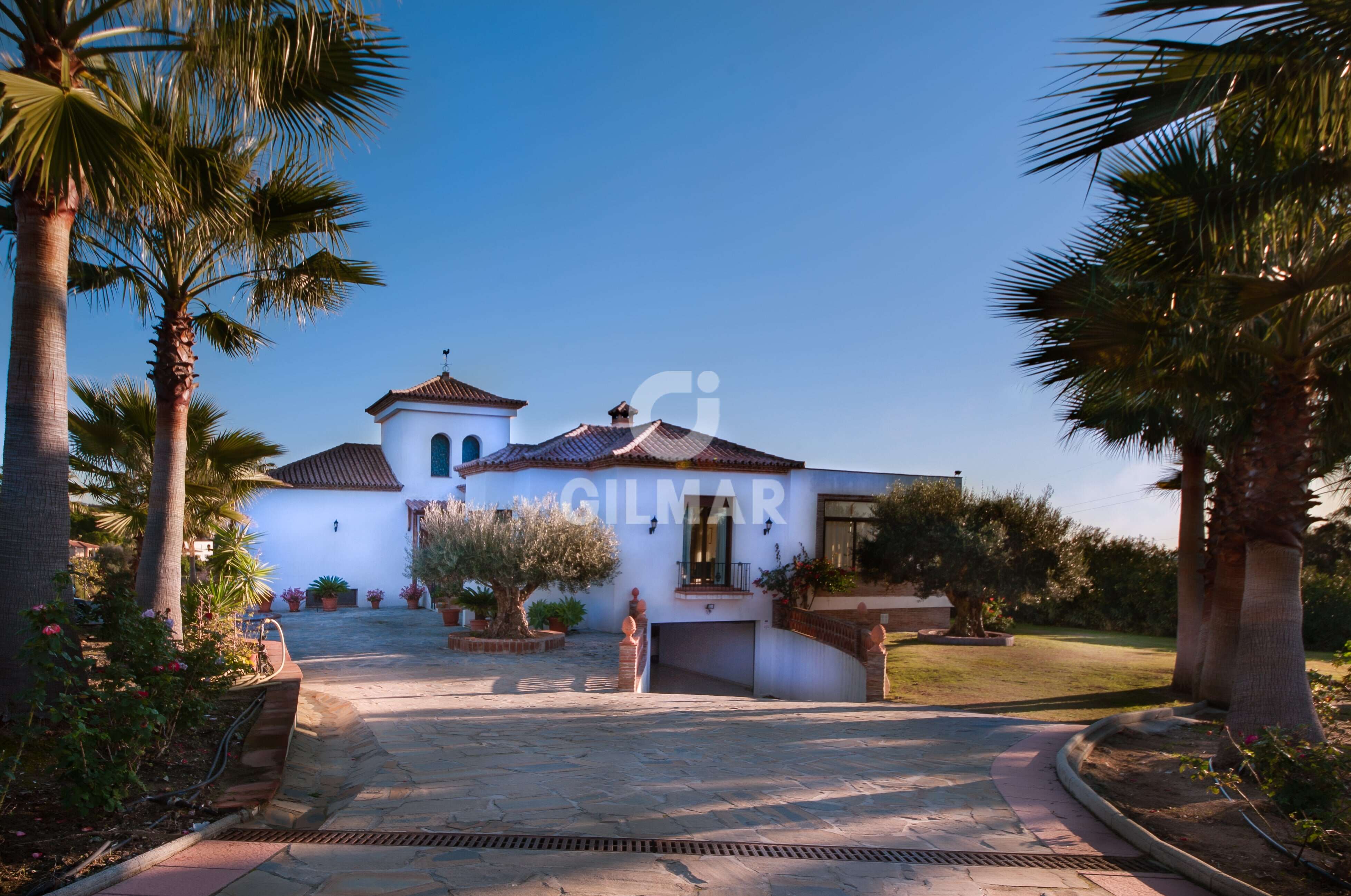 Villa house for sale in Estepona Este – Málaga | Gilmar Consulting
Estepona Este
Ref. 98546
Price : 2.400.000€
643 m2
Yes
Yes
Welcomed by a wide drive made of Casares stones, flanked by palm trees with a plantation of olive trees on each side, leading to a large esplanade with nice Andalusian style fountain this beautiful estate is surrounded with 10.000 sq.m. gardens with ´´Orangeraie´´ as well as various types of fruit trees and vegetable garden.
The property has a fully owned well with authorization for 8600 m³ annual capacity free of charge water of excellent quality.
The house has south orientation and comprises a ground floor and a very bright basement garage. Part of it can be changed into a leisure/ gym, granny flat, children playground area etc.
This recently constructed property using the first quality materials throughout, has Air Conditioning throughout with the choice of Hot and Cold air, solar panels on the roof for energy saving.
It comprises large eat-in family kitchen with laundry room, ample living room with chimney and majestic bedroom suite, all have access to a wide porch way of 125 sq. m. made from Andalusian style red bricks and a Conservatory, both with south orientation overlooking the lawn, leading to the 50 sq.m swimming pool and a Gazibo to accommodate 10 guests. Two ample bedroom suites situated on the left hand side of the hall complete this level.
Estepona
Would you like to receive information about this property?
Features
Ref. 98546
Price:2.400.000 €
Surface:
643 m2
Rooms:
Bathrooms:
Garage:Yes
Plot M²: 10,000 m²
Floors: 2
Garden: Yes, 8,000 m²
Energy certificates
In progress.
Calculate your mortgage
Free advice from theGILMAR Mortgage Centre
GILMAR Mortgage Center
Free advice on your mortgage