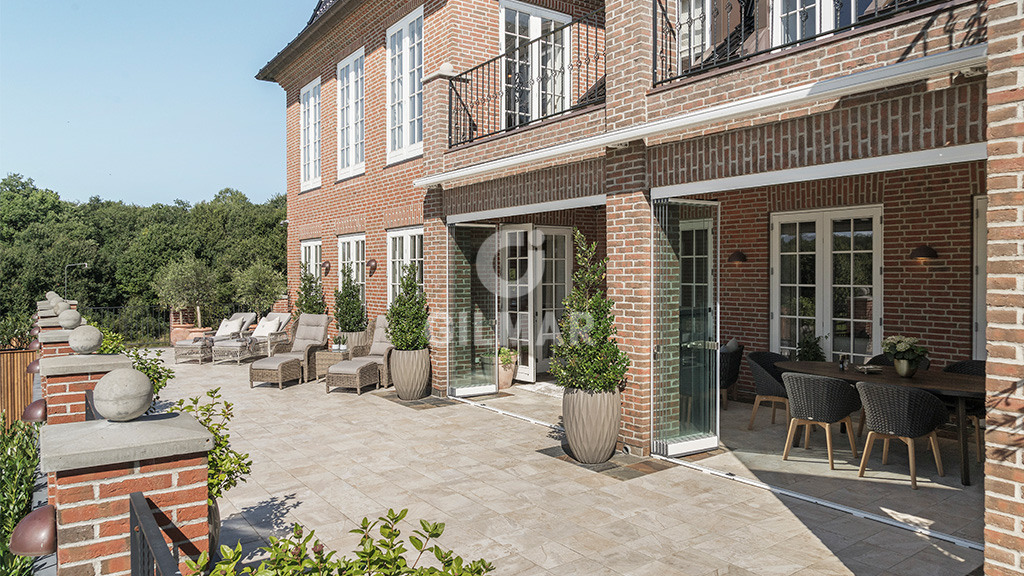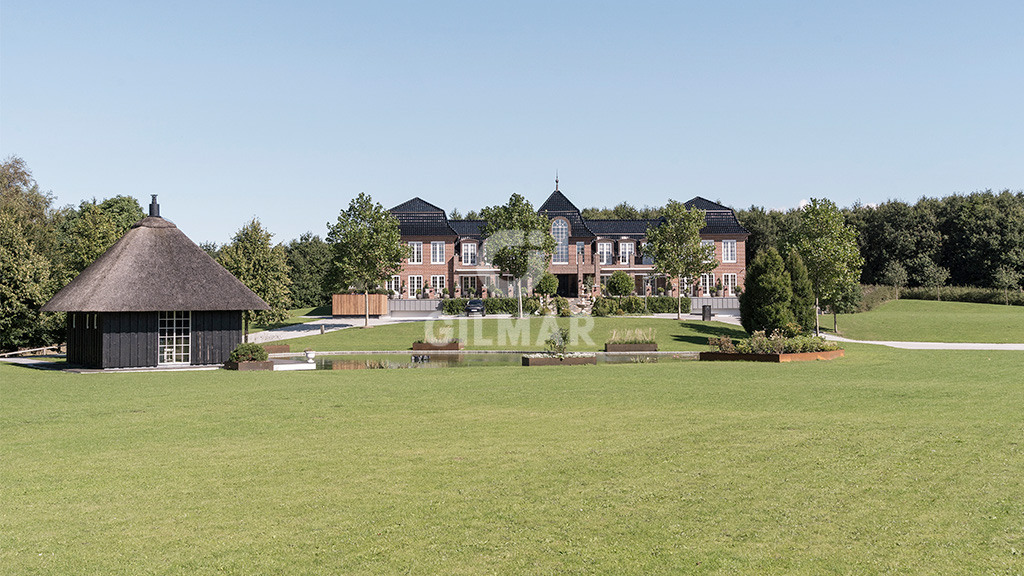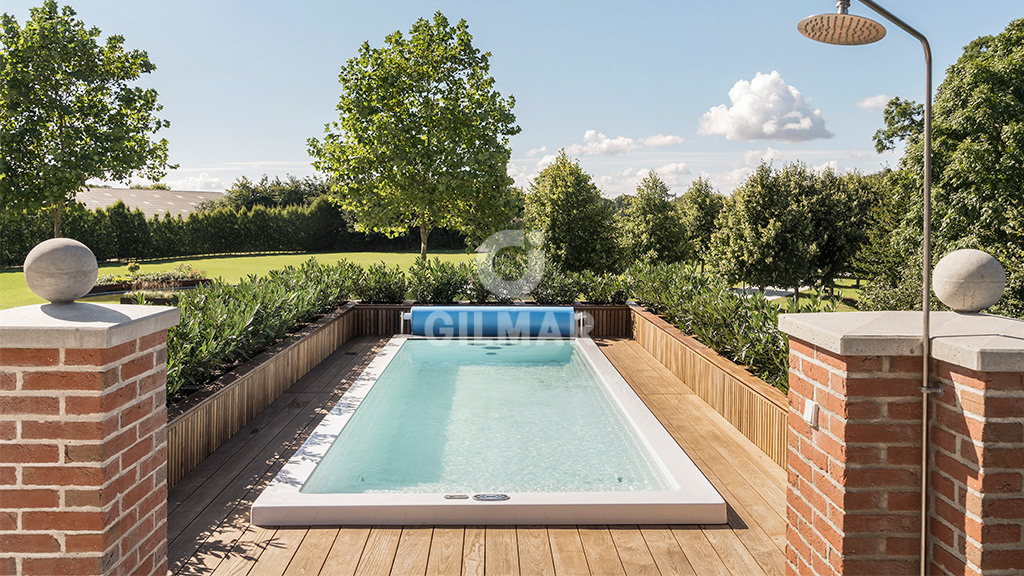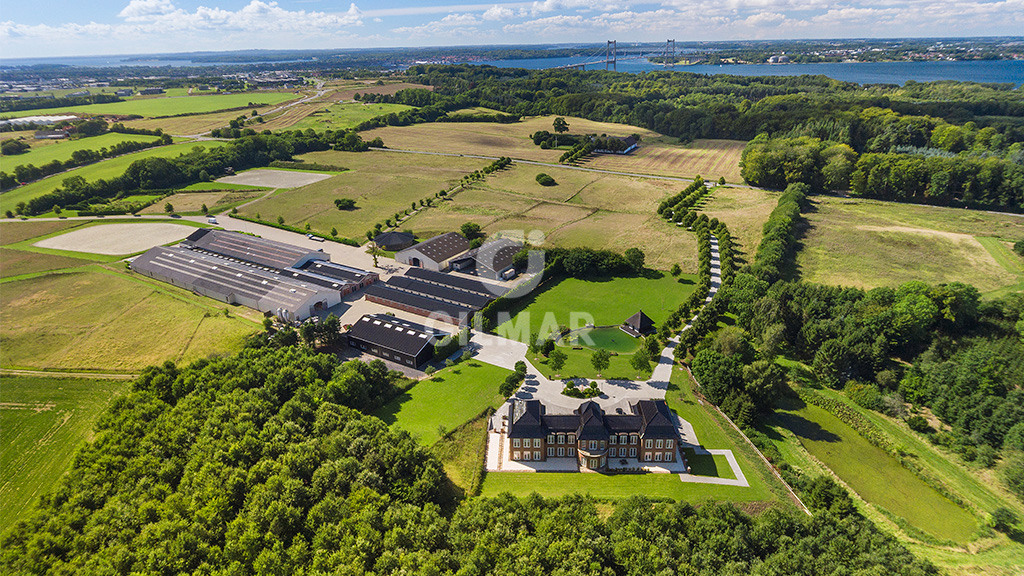 Luxurious domicile property in the middle of Denmark
Fyn (Denmark) input name="zone" value="Denmark">
Ref. 2070001248
Price : 5.645.000€
775 m2
'Rosenkilde Manor' is an outstanding domicile property. It appears confident and very beautiful in its own original and modern architecture. It is built in 2008 by the very best materials and with all the modern conveniences fitting the good life. Everything appears at a high international level. Tasteful and accomplished. You can be assured that your guests will be impressed and most possible express their recognition accordingly. It is a dream home for true hedonists, who in addition to plenty of space on the very large living are, will have the opportunity to enjoy the outstanding scenery and the safe conditions of the place.
You can look forward to an almost infinite amount of space both outside and inside as well as an estate offering a surprising intimacy when you discover the gazebo located by the lake in the park. It has a living room, a kitchen, and a bathroom, which makes it a compact and independent place for a prioritized guest staying overnight, or the perfect place for a creative soul who dreams of a personal art studio in the most beautiful and inspiring surroundings you could possibly imagine. Perhaps, it could even serve as a confidential hideaway place to enter into business venue with your most prioritized collaborators.
This luxurious home is distributed over two impressive floors with plenty of space, independent apartments, a gym and other opportunities for contemplation. The building materials are, of course, top quality and aligned, so the architectural and high aesthetic line is as consistent as is is beautiful. The view and the surroundings are adventurous and show Denmark from its very best side. You will experience both the famous Danish 'hygge' and luxuriously conditions here at scenic Strib close to both the seaside and forest areas. You will have the freedom to stay on site and enjoy life or you can easily access the most important cities and venues of Denmark. The manor is just a 45-minute drive from the nearest airport, an hour from Denmark's second largest city, Aarhus, and two hours from Copenhagen. If you want to gather some of your business activities at the domicile, you are free to use the business facilities yourself or use them for rental purposes. It is even possible to divide the property into two separate title numbers if this is more convenient.
The estate is excellent as a riding place, a production facility, a giant office and much more through a direct take-over of the existing buildings or through a conversion of a limited number of them. You will have riding grounds and horse stables. Everything is best in class quality. Also, you will have a large machine house and a commercial building of over 500 square metres. In addition, you might wish to host a restaurant for 250 guests and a parking garage for several cars at the premises. We can hardly wait to present this extraordinary and wonderful estate and its beautiful location at the heart of Denmark to you whenever it might suit you to visit and survey it.
Features
Ref. 2070001248
Price:5.645.000 €
Surface:
775 m2
Rooms:
Bathrooms:
Energy certificates
In progress.
Calculate your mortgage
Free advice from theGILMAR Mortgage Centre
GILMAR Mortgage Center
Free advice on your mortgage